Store News
Tuesday 10 September, 2013 |
---
Reed Gift Fairs - Sydney September 2013
by James | post a comment
Your Sydney Gift Fair
Sydney Darling Harbour Convention and Exhibition Centre
New Look, New Feel, New Products - A New Experience.
21 - 24 September 2013
Sydney September 2013
Saturday
21 September
10am - 6pm
Sunday
22 September
10am - 6pm
Monday
23 September
10am - 6pm
Tuesday
24 September
10am - 3pm
DON'T MISS OUT ON OUR TRADE FAIR SPECIALS. VISIT US AT EXHIBITION CENTRE STAND 1934
With the Christmas period and Summer months fast approaching it is time to look at the latest trends and innovative products that will be at the top of your customers list. Sydney September is the last opportunity to stock your stores and meet face-to-face with your favorite exhibitors for 2013.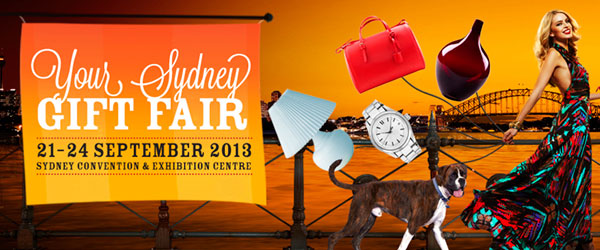 ---
---
---
---
---
News for Wednesday 17 July, 2013
---
View all news for Wednesday 17 July, 2013 on one page
---
---
---
Recent News
---
---
---